News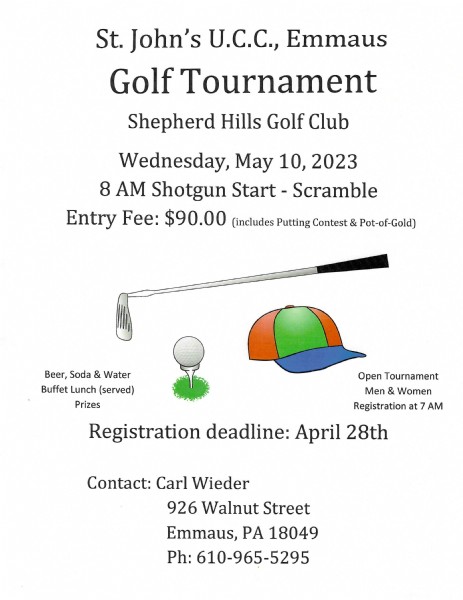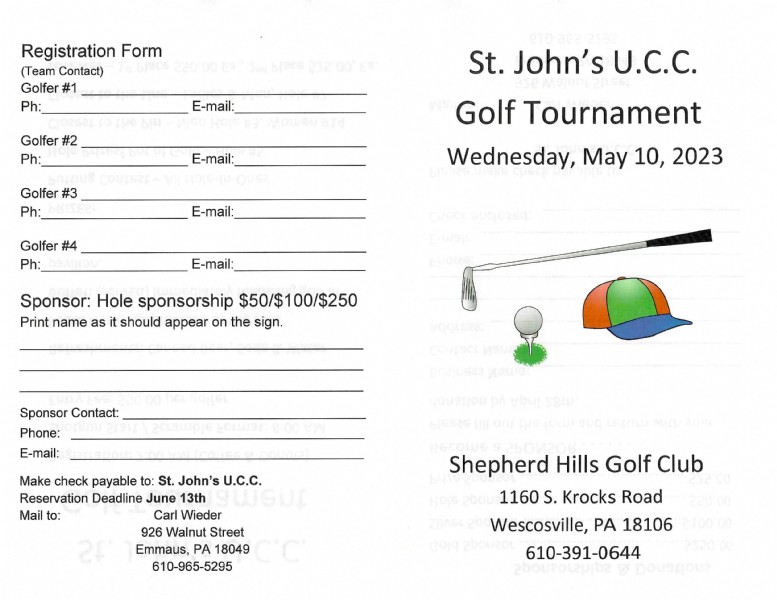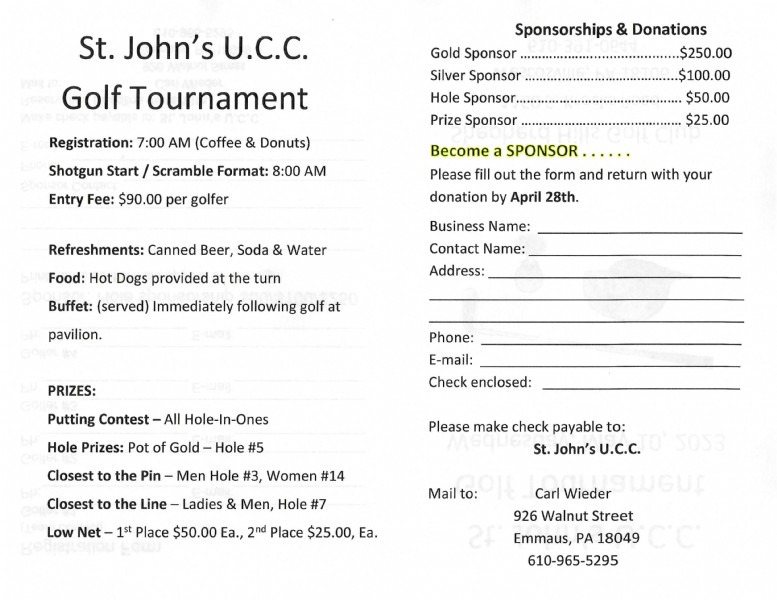 TREX MISSION ANNOUNCEMENT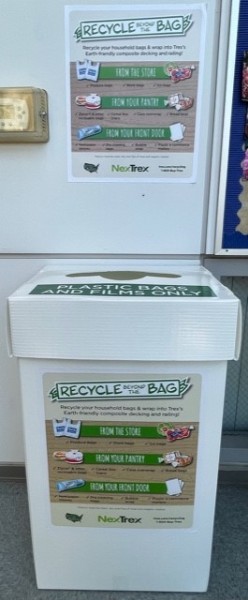 MISSION ACCOMPLISHED
  The People of St. John's have recycled more than 1,000 pounds of plastic.
  As you know, we collected more than 500 pounds of shopping bags and other soft plastic materials in just four months during 2022. For collecting that much, we received a free bench from Trex - the company that recycles the plastic.
  Because we continued collecting bags even after we reached that goal, we already have surpassed our second goal of collecting another 500 pounds.
  Trex donates one free bench every six months if at least 500 pounds of plastic are collected.
  We reached 512 pounds on January 17th.
  The missions committee is grateful to the members of our congregation for their support and encourage everyone to keep recycling plastic.
  But rather than continuing to bring bags to the church each week, the committee asks you to now take them to local stores that participate in recycling. They include Giant, Kohl's, Redner's, Wegman's and Weis.
  The missions committee will decide if St. John's will initiate a third NexTrex recycling challenge in June, when we again can sign up.
  Please keep recycling!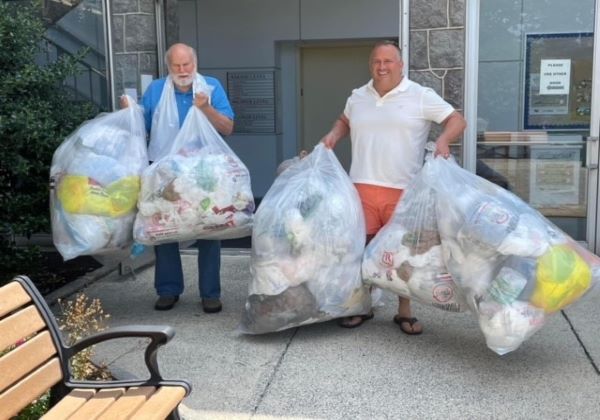 "You shall not defile the land in which you live, in which I also dwell…." —Numbers 35:34
      The congregation of St. John's is embarking on a very different mission. 
      This one allows us all to do a small part to help our world, as part of   
      Pastor Paul's desire for St. John's take on some environmental missions.
      Simply put, we want your plastic grocery bags.   And more!
      We're asking the congregation to routinely bring plastic bags and other
      "soft" plastic film products to the church every week, and deposit them in
      recycling bins that have been set up inside the atrium and narthex.
      St. John's is participating in the NexTrex Plastic Film Recycling
          Challenge. 
      Trex calls itself the world's largest manufacturer of wood alternative decking, railings and other outdoor living products, all created from a composite of reclaimed wood, sawdust and recycled plastic.  Ninety-five percent of the materials in its products are recycled. 
    The company is one of the nation's largest recyclers of polyethylene plastic. The material collected at St. John's eventually will be shipped to a Trex manufacturing plant in the United States. 
      The recycling challenge began on June 12. If we can collect at least 500 pounds —or about 40,500 plastic bags — in six months, the church will receive a free Trex bench.  But even if we don't reach that goal, we will be doing a good thing to help the environment.
       We will provide the congregation with monthly updates on our progress. We even have a third recycling bin if we need it.
       In addition to bags from stores, other acceptable plastic recyclables include:
          •        Bread bags
          •        Produce bags
          •        Bubble wrap and air pillows
          •        Dry cleaning bags
          •        Newspaper sleeves
          •         Ice bags
          •         Plastic shipping envelopes
          •         Ziplock and other closable food storage bags
          •         Plastic cereal box bags
          •        Water case overwrap
          •        Plastic wrapping around packages of paper towels, diapers and
                         toilet paper
          •         Furniture and electronic wrap
          •        Salt bags
          •        Pallet wrap 
          •        Wood pellet bags 
    Any packaging labelled with a "2" or "4" can be recycled, as can any packaging that stretches when you pull it.  Plastic water bottles and other hard plastic CANNOT be recycled. That includes any plastic that is shiny or makes a "crinkly, crunchy sound" when you handle it.
     All plastic must be clean and dry. Nothing contaminated by liquids or food can be recycled. And sales slips must be removed from plastic bags.
    In addition to plastic bottles, here are other plastic items that are NOT acceptable for the church recycling program: 
          •        Frozen food bags
          •        Candy bar wrappers 
          •        Chip bags
          •        Net or mesh produce bags
          •        Pre-washed salad mix bags
          •        Meat wrap packaging
          •        Six pack rings
          •        Pet food bags
          •        Mulch or soil bags
          •        PPE — gloves, masks or protective wear
          •        Pool covers
          •        Silage and hay bags
          •        Vinyl shower curtains or tablecloths
          •        Bedding or linen packaging
The church's mission committee thanks former Consistory President Don Kaufman for suggesting this NexTrex recycling challenge
HELPING KENTUCKY FLOOD VICTUMS
Thousands of residents of flood-ravaged southeastern Kentucky need our help. Many have lost everything: their clothing, their homes, their cars. It is going to take them years to recover. 
As you know, record-breaking floods have devastated many communities. Dozens of Kentuckians have been killed and hundreds are still missing. 
The people of St. John's UCC can help. 
The mission committee immediately is initiating  a special fund-raising effort. All money raised will be specifically earmarked for Kentucky flood disaster relief and disseminated through the United Church of Christ. 
Designate your contributions for "Kentucky Flood Relief" on checks made out to St. John's. Also add that designation if making a cash contribution in your church envelope.
Checks can be mailed to the church at 139 N. Fourth St., Emmaus, Pa. 18049.